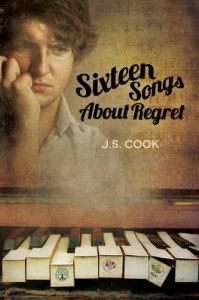 1 1/2 Hearts
Review written for MM Good Book Reviews
http://mmgoodbookreviews.wordpress.com/
Simon has a past that haunts him, and not just by the rape when he was thirteen, when he meets Stephen he falls in love but Stephen rebuffs him, when Simon is plucked from obscurity and thrown into stardom his past dogs his steps. Stephen feels more for Simon than he will ever let on, he doesn't want to be a poof and does everything he can to prove that he isn't. As the two become more famous their relationship becomes strained, Simon spirals into drugs and Stephen buries himself in a woman, as Simon reaches the brink of his sanity the two men splinter apart.
This story had a great story premise, two young men meeting and shooting to stardom, one is fine with his attraction to men the other doesn't want to face his feelings for men at all. Simon has been kept under his mother's thumb, Stephen is spreading his wings, together they make for stardom but their feelings for each other and Simon's past makes things hard. Simon spirals out of control and his mental health is severely tested, Stephen can't face admitting how he really feels and it drives the two men apart, but they can never forget each other. Finding each other again might not be easy but their feelings never fade.
Both Simon and Stephen are great characters, the time they are in limits them to what they can be to each other, Stephen also doesn't
want
to want another man, whereas Simon embraces that side of him even with earlier trauma's haunting him. The storyline is quite dark really, with lots of drugs, Simon's precarious sanity and just an overall depressing feel to the writing.
Okay so this book wasn't for me, not even a little bit, usually rock stars make for a great story and it might have been if it wasn't for the way it was written. This is a story that is really hard to follow, it jumps backwards and forwards with no warning, and actually makes very little sense as you try to follow what is happening. The constant shift in perspective and backwards and forwarding in the timeline gave me a headache as I tried to keep up with what was going on, having to flick backwards to the last page to see if I had missed something had me wanting to bang my head in frustration as I still didn't get why it was written like that. I personally felt like someone had taken the book, cut paragraphs up and then stuck it back together willy-nilly.
I will recommend this to those that like the 1970-1980 music scene, difficult relationships, an unstable/unbalanced rock star, a confused songwriter and an ending that gives them hope.